Damage Estimate Report
Users of the Hurrtrak Advanced system, will benefit from a new report designed to estimate comparative levels of impact/damage, based on separate components of wind speed and storm surge flooding.
Specifically, this report takes into account the levels of wind and flooding on the affected population considering real estate values. For example, a Category 4 storm impacting the big bend area of Florida (Cedar Key) with relatively low population density, would have less of an impact than a Category 2 storm striking South Florida. Some further explanation via a video demo and screen images is provided below.
CLICK HERE TO VIEW A DEMONSTRATION OF THE NEW DAMAGE ESTIMATE REPORT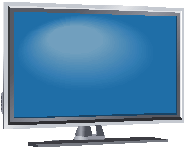 (the video quality is somewhat diminished to reduce file size: 4 minutes)

*****************************************
Screen Images
The report is generated by selecting this option via the reports menu. The damage estimate report can be created for forecast conditions or for "actual" data (based on NHC information).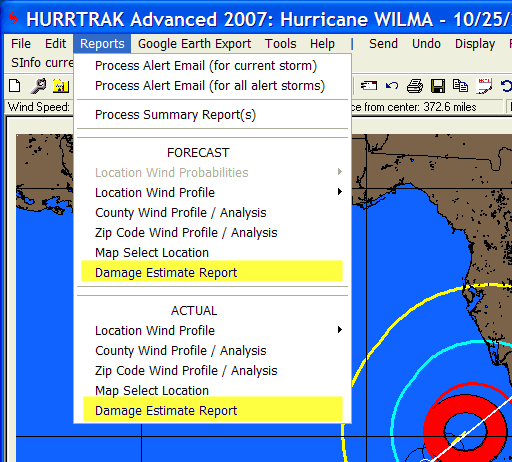 The report example below was created when Hurricane Rita was forecast to impact Galveston and Houston area directly.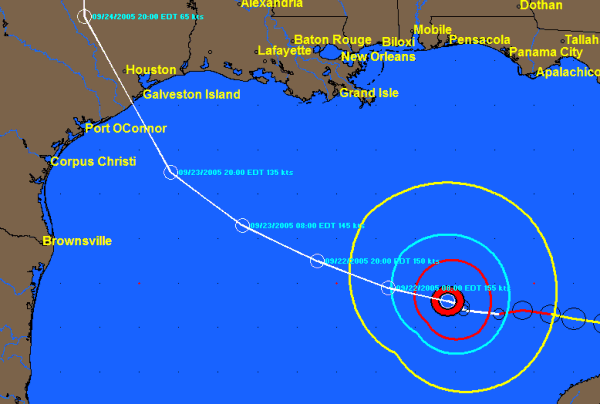 The report output shows both the wind impact and storm surge flooding with a color coded scale and a description which includes what other storms had a similar value.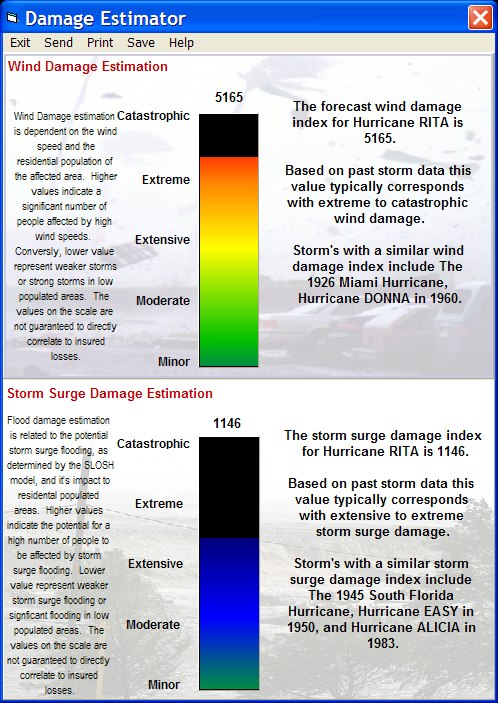 The report can be shared with others via printed output or email.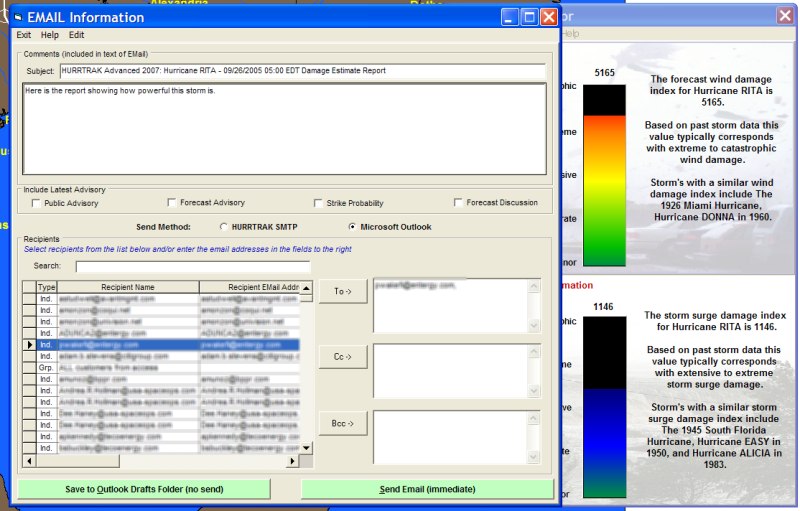 While the index values are not meant to correlate directly to damage amounts, we believe the report will provide the user with a much better idea for the potential (or actual) impact of a hurricane.
---