Expanded Historical storm databases
Thanks to the work of the Hurricane Research Division, we have included all storm databases from 1851 to 2007. They are accessible from the main tracking program (i.e. not just the History module).
While the wind radii information from the 1850s through 1980 is less reliable, it enables the user to go back and examine the past season storms including some of the more notable ones, i.e. the 1900 Galveston Hurricane, and the 1928 South Florida/Okeechobee Hurricane. The ability to create animations, impact reports, etc. is also included.
CLICK HERE TO VIEW THE VIDEO DEMONSTRATION OF THE EXPANDED HISTORICAL STORM DATA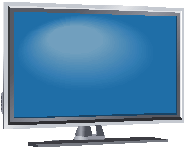 (4 minutes)

*****************************************
Screen Images
The sample image below is of the 1900 Galveston Hurricane (wind radii are estimated) as it is about to make landfall.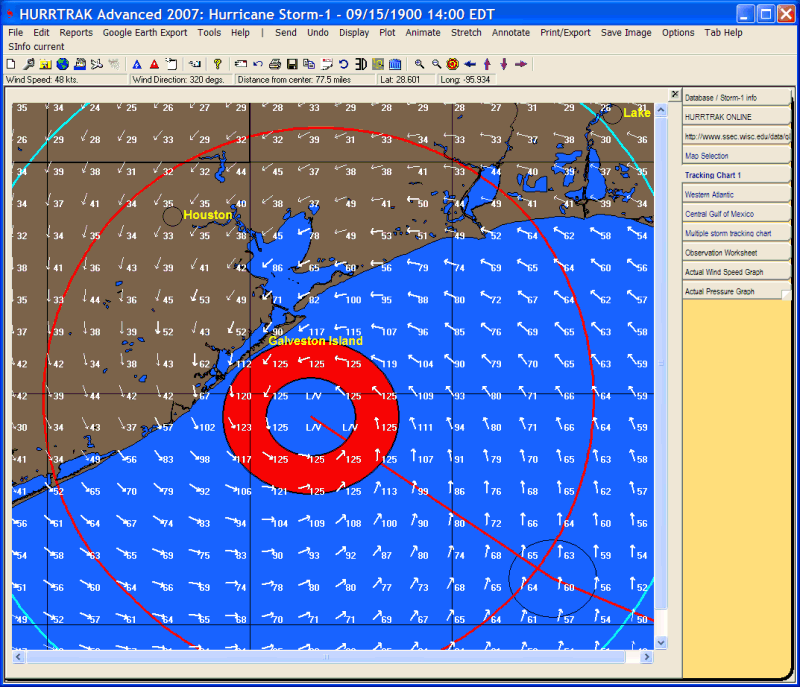 The impact report for the 1900 Galveston storm is shown below using Advanced Wind Estimation.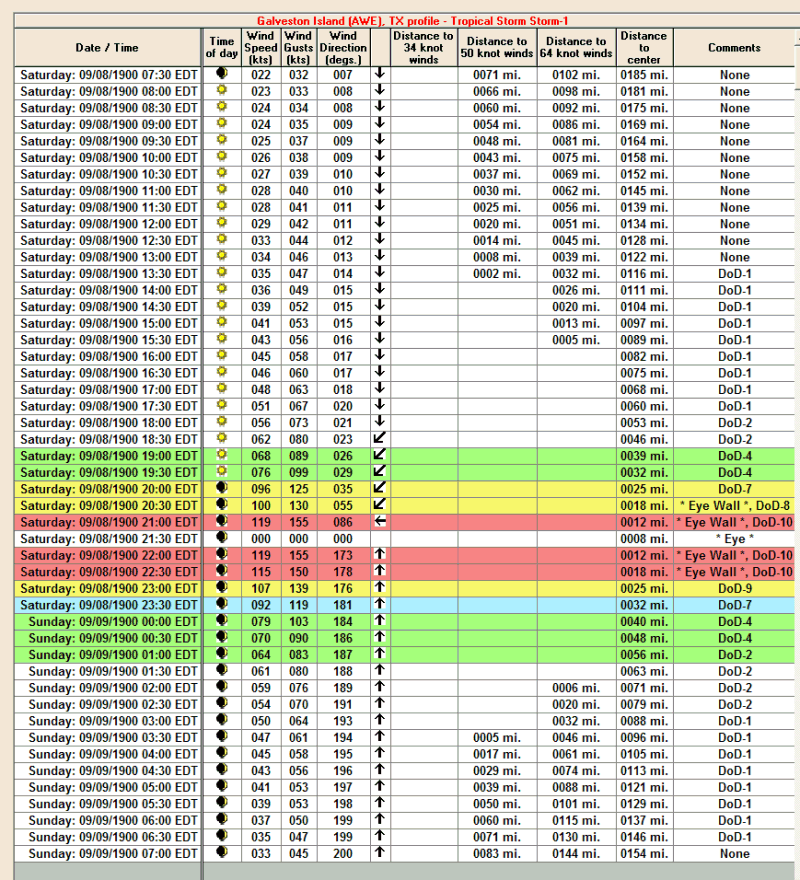 The data from these historic storms, even if only estimated, is very useful in analyzing what can occur today.
---