Enhanced Google
Earth™

exports


(now with live WEB cam links!)

For 2008, we are expanding and enhancing the storm related HURRTRAK Google Earth ™ export function. These new offerings are outlined below in a short video, as well as screen images.

CLICK HERE TO VIEW THE VIDEO DEMONSTRATION OF THE EXPANDED/ENHANCED GOOGLE EARTH EXPORTS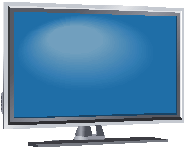 (the video quality is somewhat diminished to reduce file size: 4 minutes)

*****************************************
Screen Images
NEW for 2008!!! With the summary report export, you now have the ability to view a "live" web cam image of the location being analyzed! The system is pre-loaded with about 100 web cams links. However, you also have a choice of image. Alternatively, you may choose to override these locations and define your own live or static images! These can be defined from either local (on your PC) or internet sources.
"Keepin' it real!" For organizations that run reports for many locations, this is an ideal way to personalize exported reports. You may also find that it fosters a truly interactive use of data and "keeps it real" for users who like something more than just charts and data to interpret what's happening at a specific location. The example below shows an exported summary report for Boca Raton, FL with a current image of the beach and surf.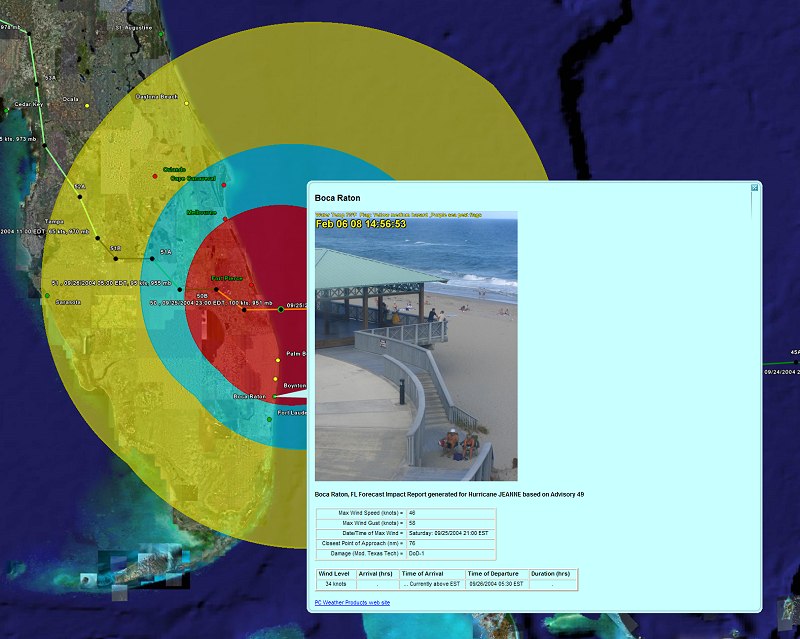 The user can now export a summary report's hourly detail information to Google Earth.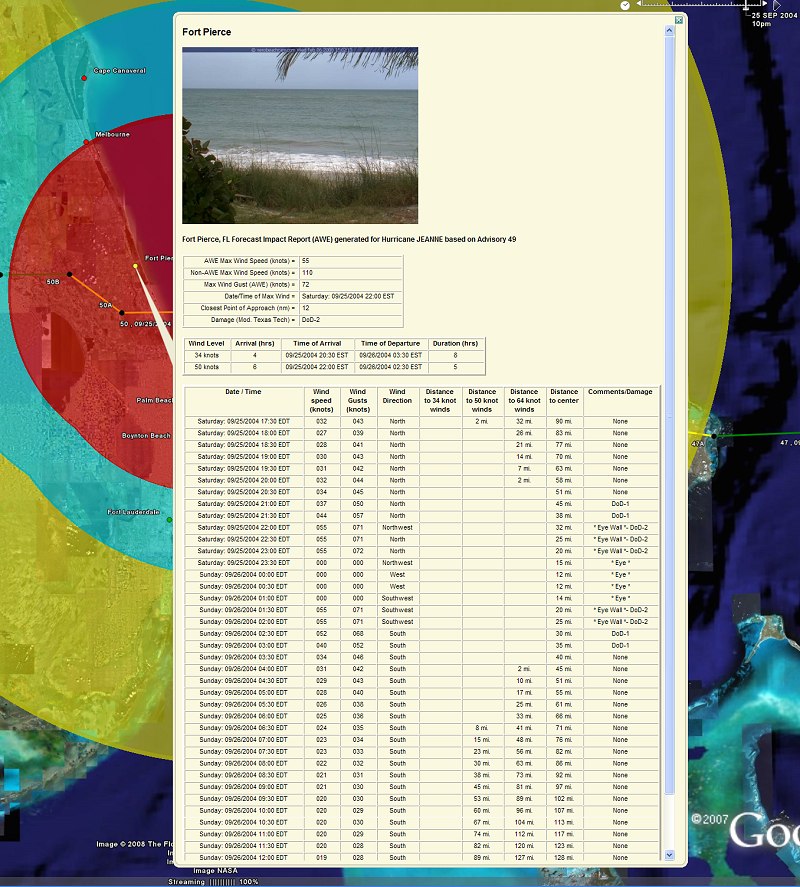 NEW THIS YEAR…the ability to export the wind field grid as wind barbs/arrows instead of just point and/or wind speed values.


There are several additional exports planned for 2008 including HIRES Hurricane Recon reports, animated wind arrows, 3D wind surface,... and more.
---