New Model Driven Wind/Weather Forecast
This version of the Hurrtrak system now includes the ability to display model forecast for specific locations anywhere in the world. This includes a 5 day (3 hourly) forecast and a 2 day hourly forecast. This is available for ANY location in the world at any time of the year!

You also have the ability to export this data to an excel spreadsheet for easy sharing of data.
Hourly Forecast in path of Typhoon in Western Pacific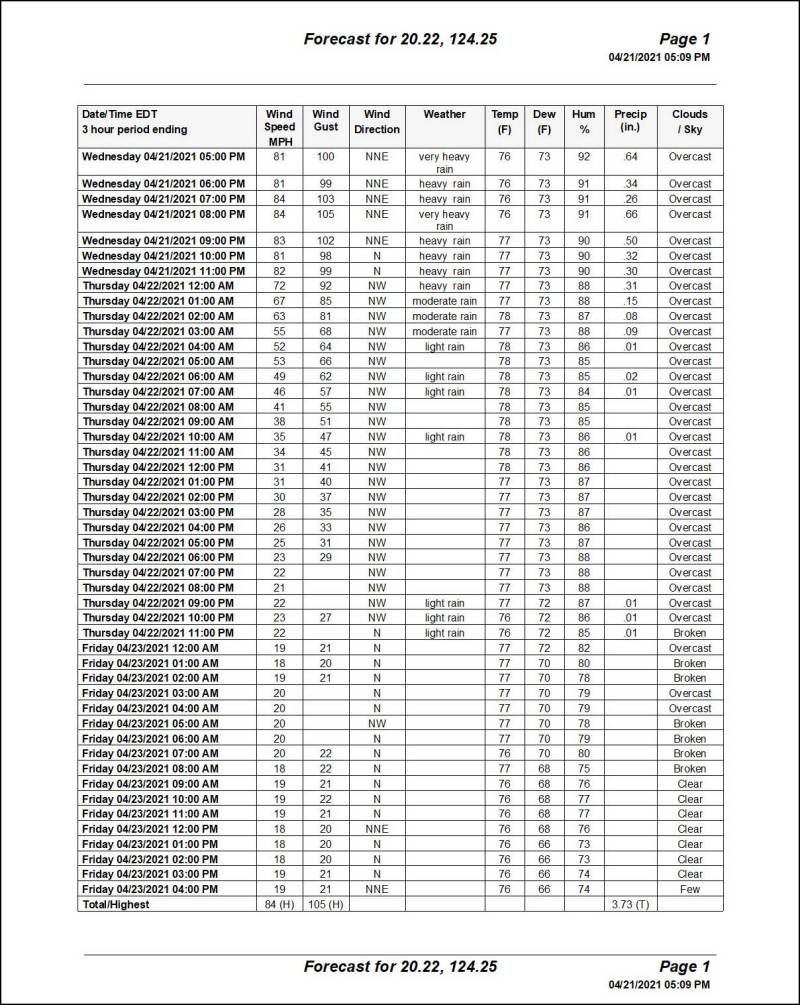 Hourly Forecast for Miami, FL
EXCEL Spreadsheet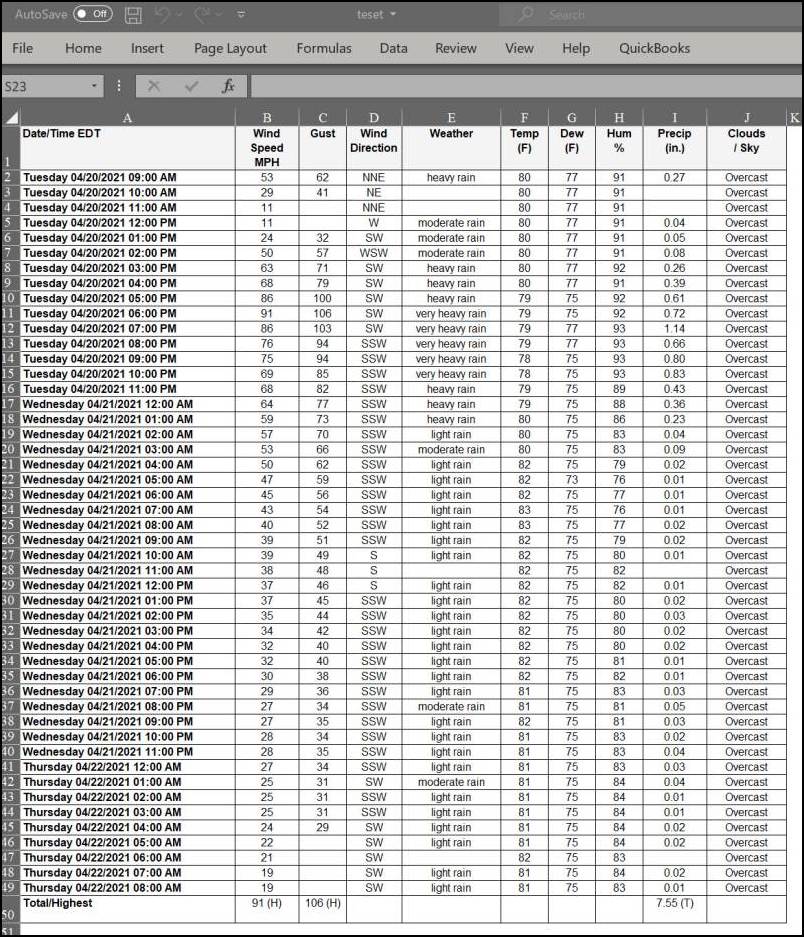 ---