Enhanced depiction of eye/wind fields
In the past the Hurrtrak system assumed that every tropical system has an eye structure with an area of maximum winds around the center in the form of a ring or doughnut. While this may be a good assumption for well formed "typical" hurricanes, it is not valid for many weaker less organized ones. In order to better depict the wind field around the storm we did 2 things.
1. Allow the system to be depicted without an eye wall structure
2. No longer require that maximum winds are located all quadrants of the eye.
With these changes the system now depicts the wind field in a more accurate manner. In addition the 2003 versions of the system will utilize the eye information downloaded via Hurrtrak Online. These changes affect both the graphical and report output of the system.
A storm with no eye wall structure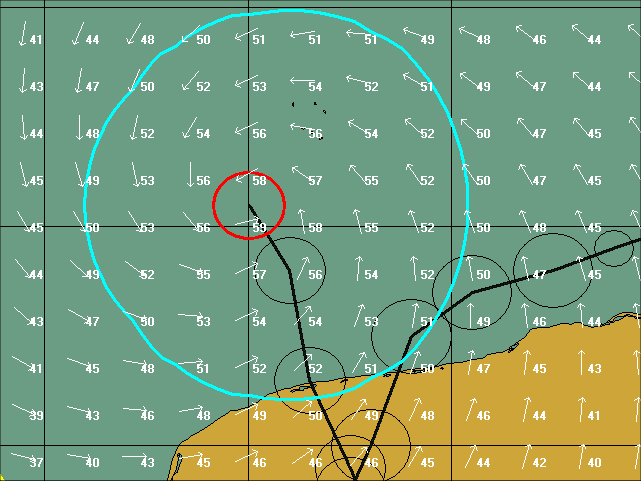 A storm with a non symmetric wind field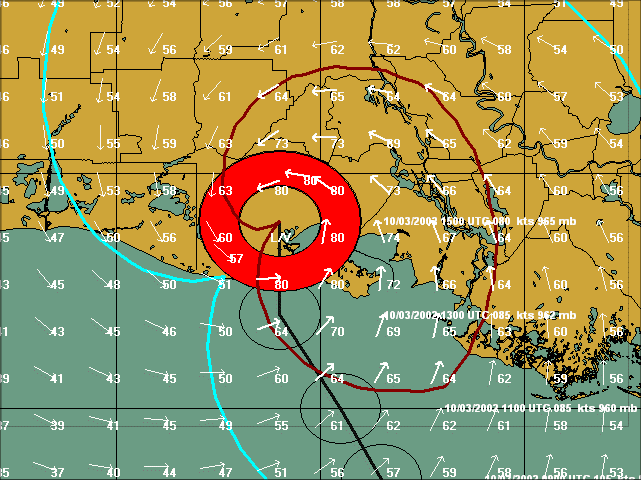 Copyright ©2004 PC Weather Products, Inc., All Rights Reserved.