Sending Report Data
When a user is viewing any report, they have the ability to "send" the image along with optional comments and the text portions of the NHC advisories. Below is an example of the steps required to do this.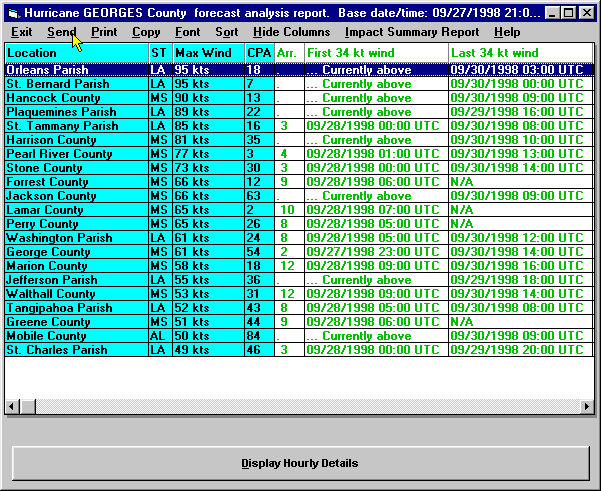 If the user wants to send the above report, they would select the SEND option.

which would bring up the following...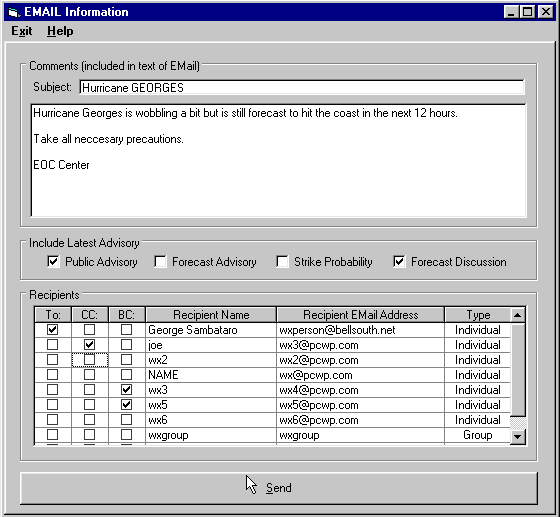 The user could then enter addtional information, select to include advisory information and then choose the recipients they would like to send this information to.
Pressing the send button would then immediately send the EMail message to each of the recipients.

---