Wind Band Data Export (GIS format)
The user has the ability to export the actual or forecast wind band information to a GIS format compatible for input into ArcInfo™. This allows the user to do further analysis with that GIS tool. The export format is generic enough so that it could easily be converted to other GIS tool formats by the user. The default wind bands are 34, 50 and 64 knots however this can be easily changed in the wind band user options to any set of values.
Now (2004) the user can export up to 10 levels of wind.
Below is an example of the wind bands for a fictitious storm.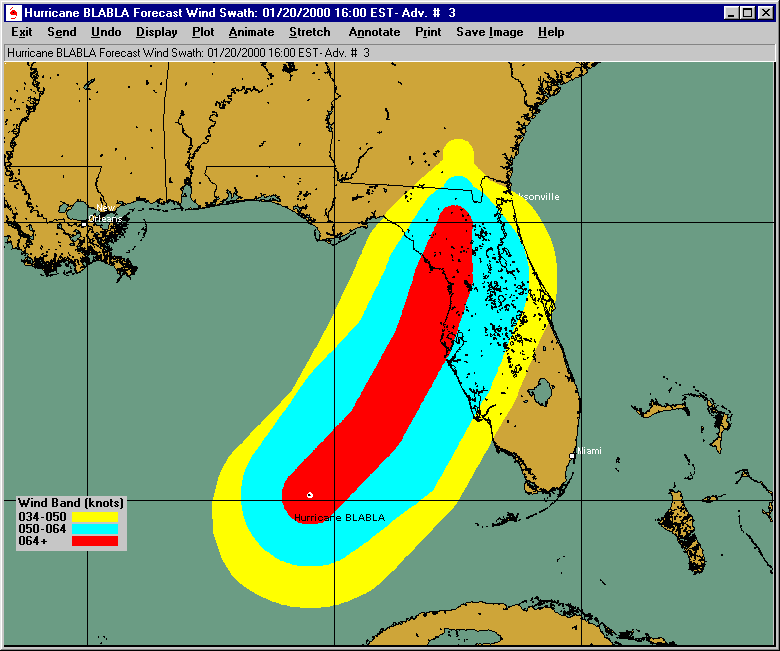 The user can then export the data from the HURRTRAK system and input it into a GIS type tool as shown below.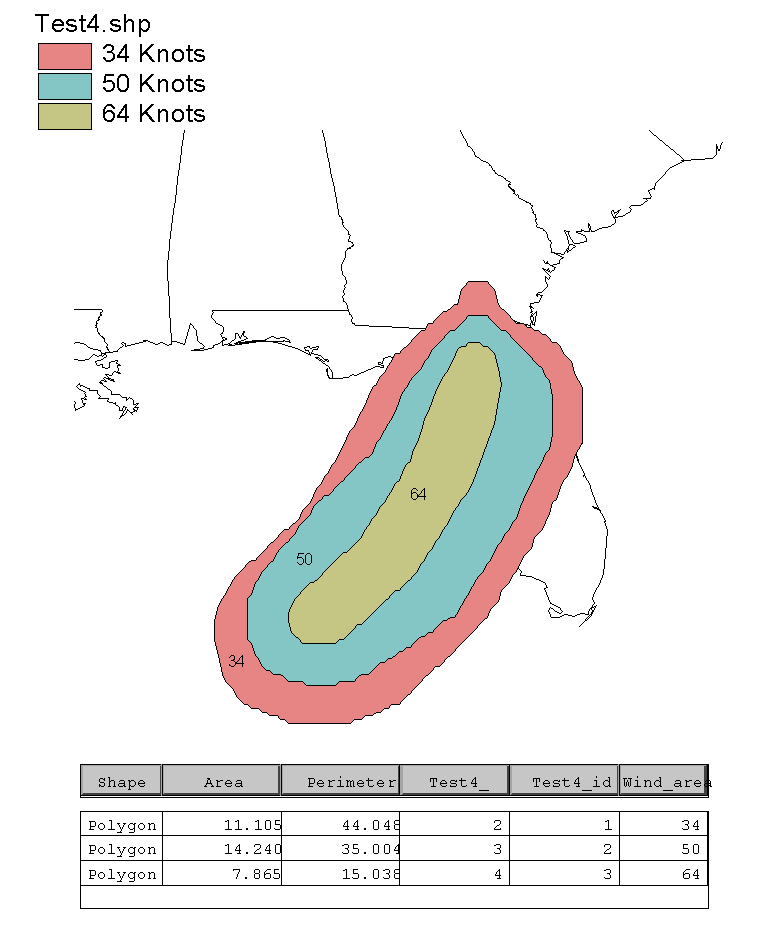 This feature now allows the advanced GIS user a way to get the NHC forecast wind areas into their systems for further analysis.

Copyright ©2004 PC Weather Products, Inc., All Rights Reserved.