Satellite Image Map Tracking
The user has the ability to save and/or email an animation of the storm actual or forecast motion as an animated GIF file.
The following is an image of Typhoon Mitag passing east of the Philippines on March 5th, 2002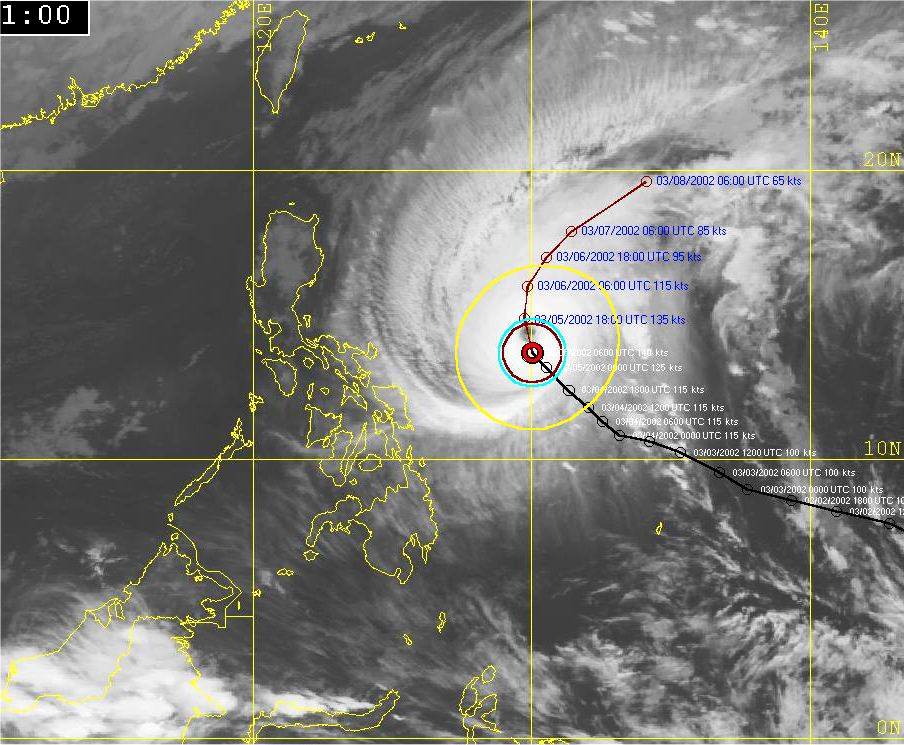 The image below shows the forecast track of Cat. 5 Hurricane Isabel overlaid on an Atlantic IR image.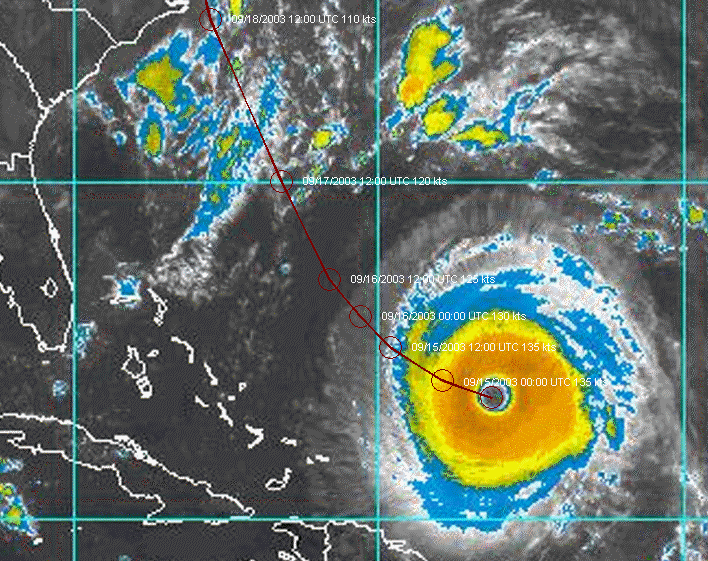 ---