GIS Shape file import capability
The ability to display shape file layers onto any Hurrtrak-Advanced "tracking chart". The images below show various examples of shape file in use.
This image shows platforms and pipelines in the Gulf of Mexico along with the forecast wind speeds and wave heights from Hurricane Ivan.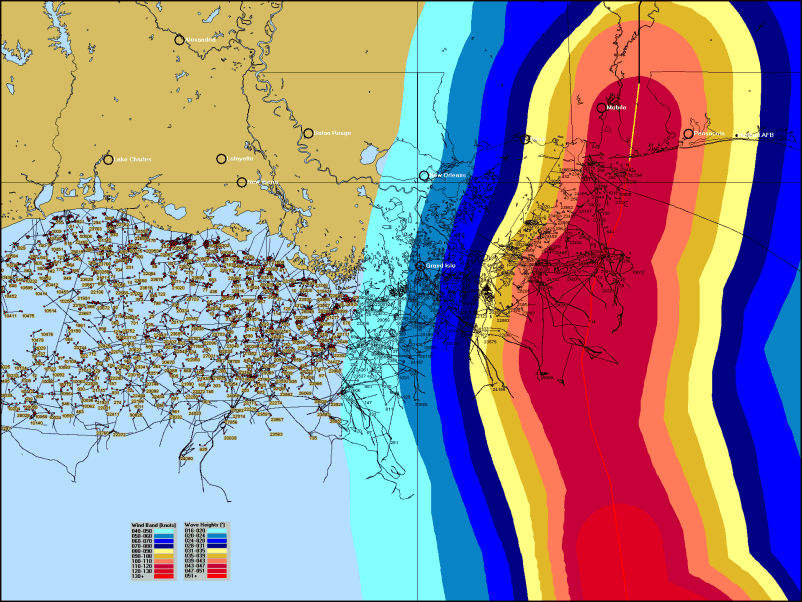 A snapshot of the forecast position of IVAN (with platform and pipelines indicated)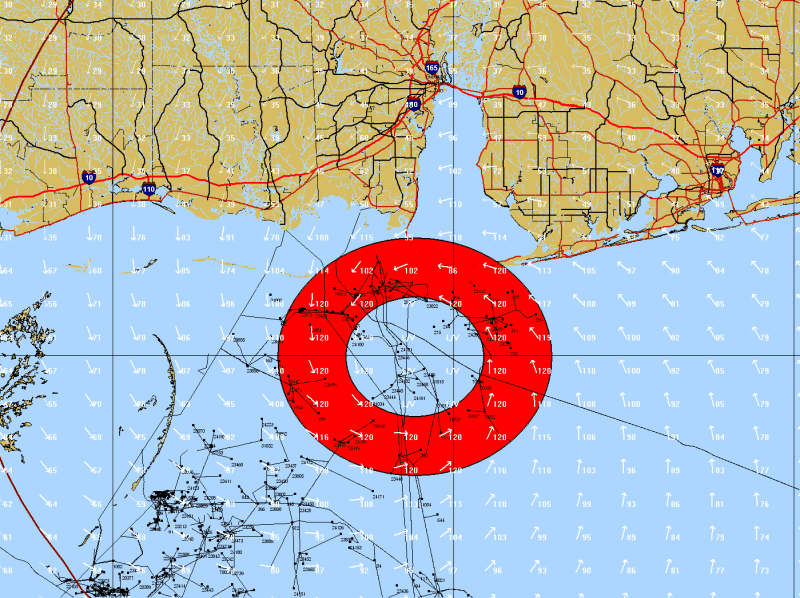 In addition, point shape files can be displayed using an icon. Here, platforms are shown as an icon.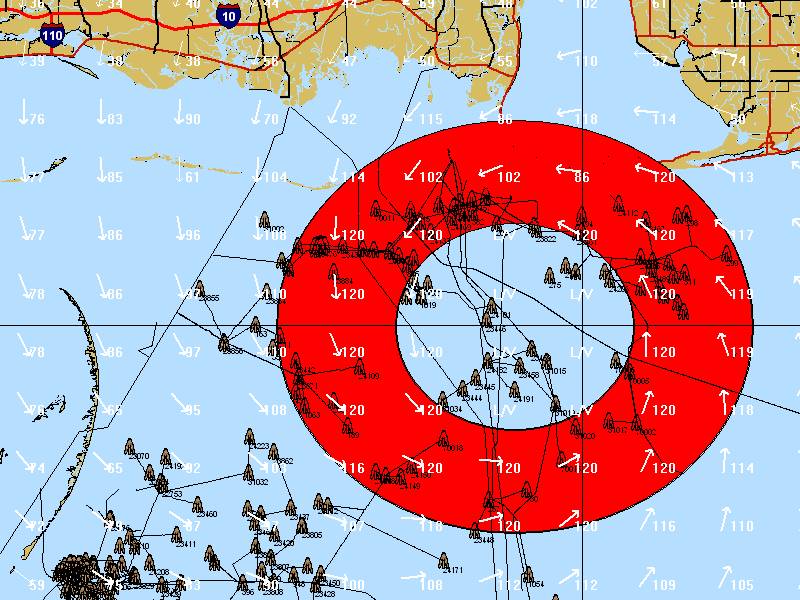 Here is an example of Hurricane Wilma with cellular telephone towers and pumping stations noted.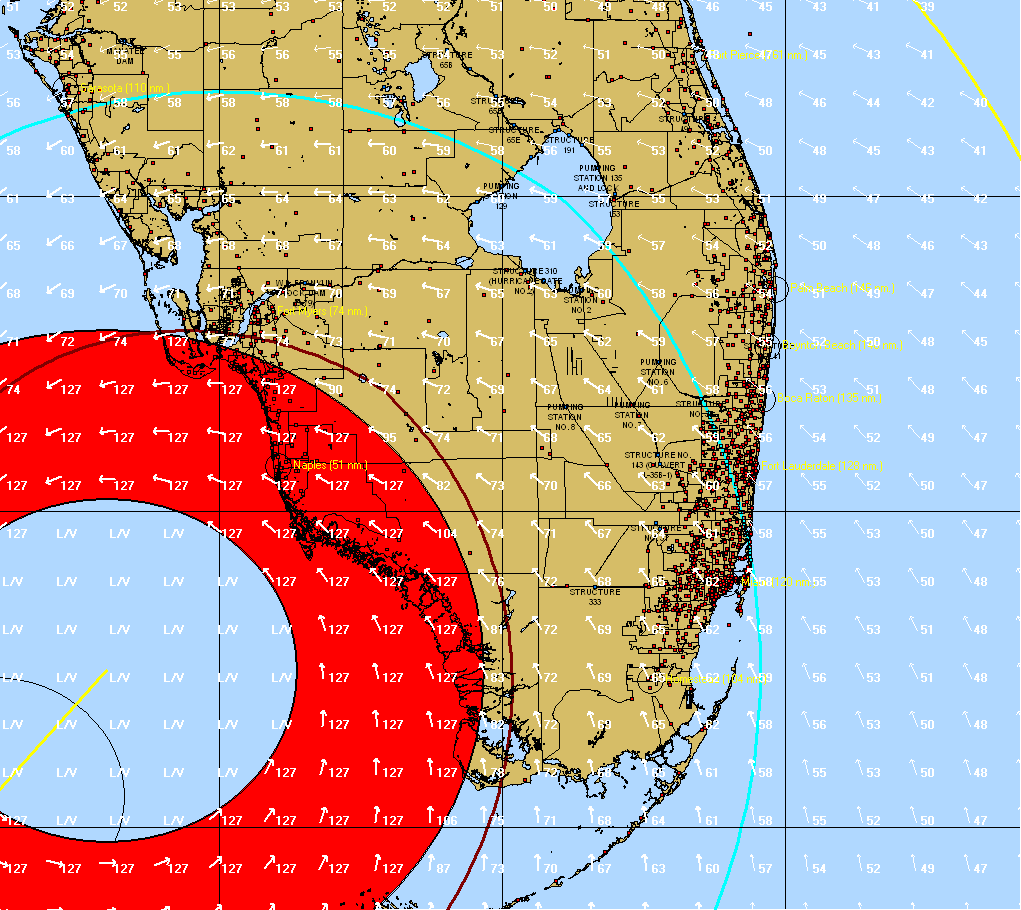 Finally, forecast or actual impact reports can be created for any point type shape file. The report below is a forecast for a set of oil platforms based on Advisory #52 of Hurricane Ivan in 2004.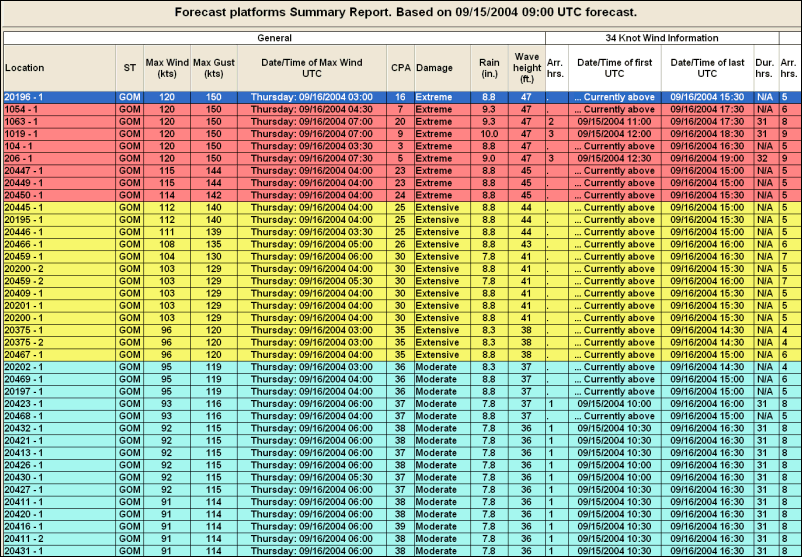 ---