SLOSH Inundation reports
The SLOSHVIEW system has the capability of creating a report that displays the storm surge flooding potential by category of storm. These reports are available for the entire US coastline, Bahamas as well as the US Virgin Islands.
The following is a report showing the flooding potential of some locations in the Tampa area.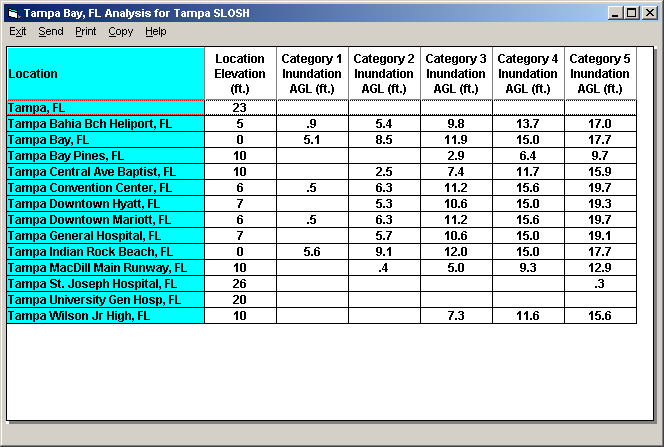 The user has the ability to send (email) and print this report as well as export its contents to html or delimited text (for import to EXCEL).
---