SLOSH Status Bars and cursor positional data
After doing a SLOSH analysis a status bar is displayed indicating cursor positional information.

Below is an example of a SLOSH MOM plot for a Cat. 3 storm. There are several items to point out here. First, the cursor position is shown in the area circled in yellow. In this location the system can display "friendly" icons , giving a visual indication of the water level at the cursor location. The inundation values are shown underlined and are plotted when doing a left click of the mouse. Raw SLOSH values are plotted with a right mouse click and are shown as indicated in the green circle. Elevation data is shown as indicated in the red circle and is plotted with a shift-left click of the mouse. Finally, the status bar, highlighted in yellow, shows the cursor position's SLOSH, Inundation, Elevation, Latitude and Longitude values.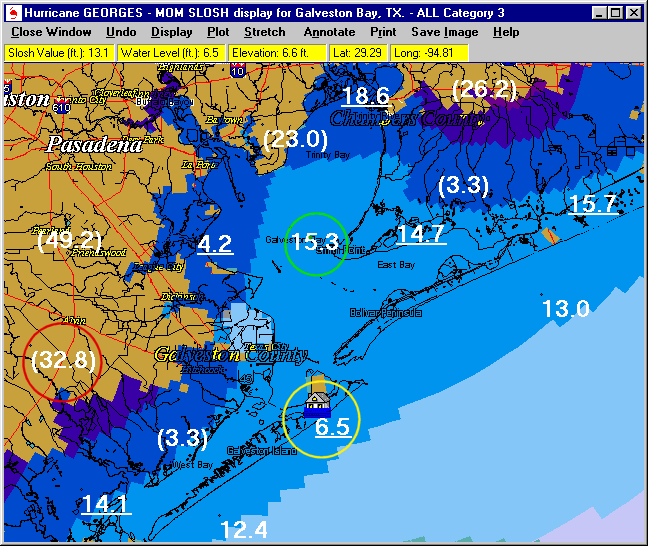 Copyright ©2004 PC Weather Products, Inc., All Rights Reserved.