Sea Surface Temperature Image Map Tracking
The user has the option of displaying the storm tracking information on sea surface temperature images. The images are download via the internet... with the assistance of the HURRTRAK ONLINE service (required).
The image below shows the track of Hurricane Wilma overlaid on an Atlantic SST image.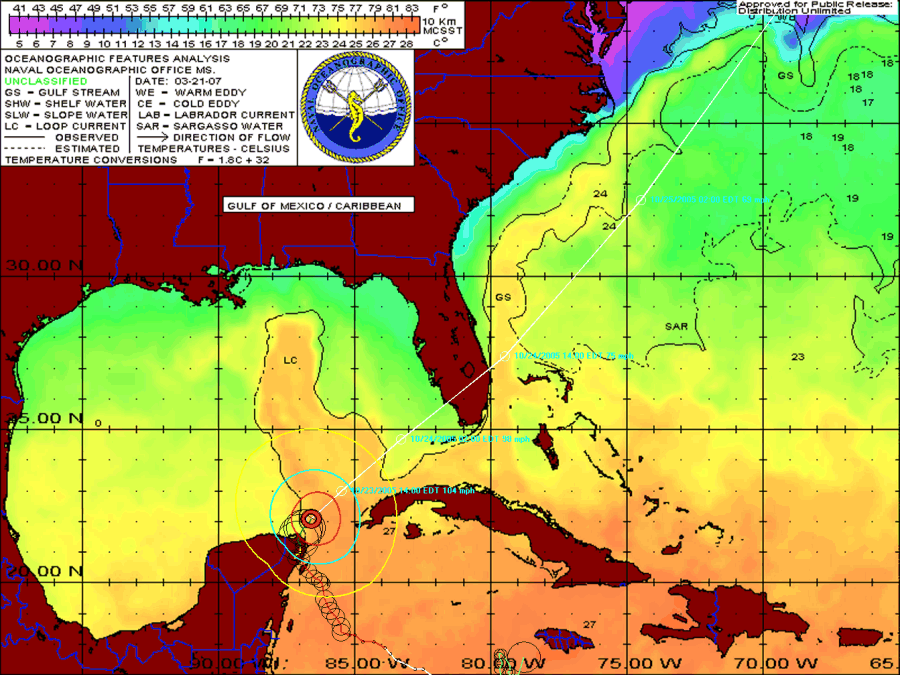 (Note: Sample only. SST image is from March, 2007)
---