Enhanced Internet tab
Hurrtrak online users are provided a dynamic list of current available satellite images shown on the Internet Tab. This includes still, animated satellite image sequences (Visible, IR, WV) along with Sea Surface Temperature images.
The screen image below shows an animation sequence loading on the Internet tab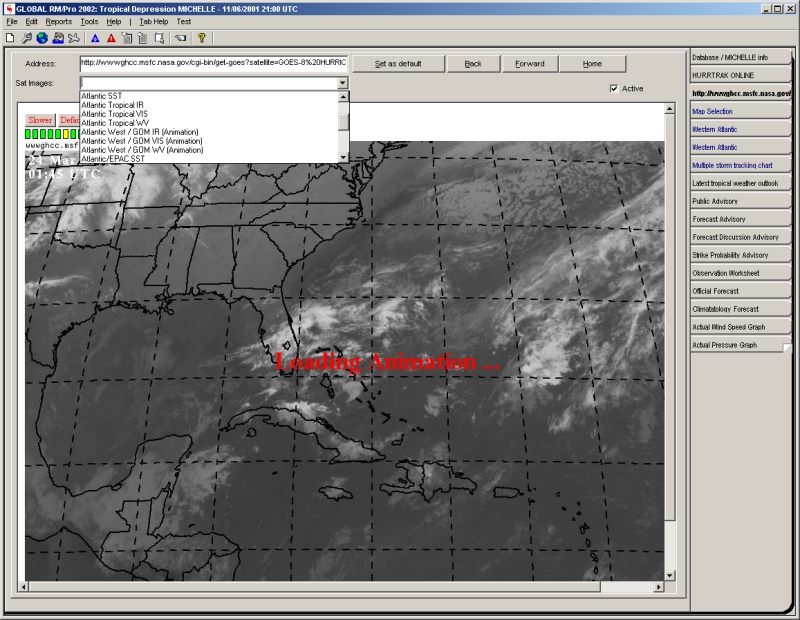 Copyright ©2004 PC Weather Products, Inc., All Rights Reserved.