Wind Probability Report
NHC has "retired" the old strike probabilities and replaced them with 34, 50 and 64 knot Wind Probabilities. In 2007, the Hurrtrak system display these wind probabilities in the same fashion as the old strike probabilities... graphically and via reports. The image below show how this will appear in a report with separate columns representing the chances of 34, 50 or 64 knot winds occurring at specific locations.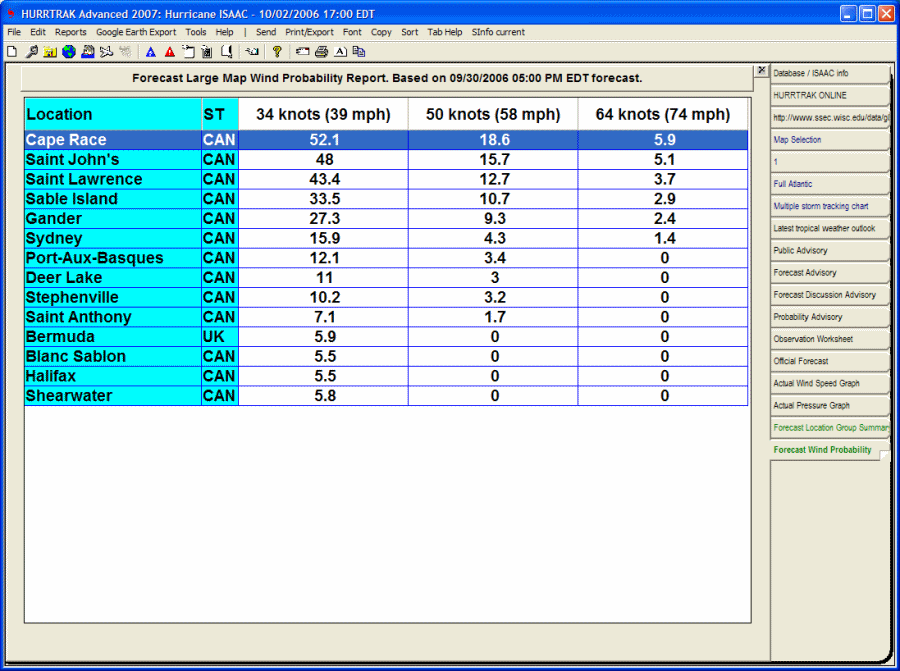 Copyright ©2007 PC Weather Products, Inc., All Rights Reserved.