Graphical Custom Map Maker
Creating custom maps is now easier than ever. As shown by the panels below creating a map is a simple 2 step process. First enter the map name and a few additional options then graphically select the area you would like to create a map for. That's it! The bottom panel shows an example of a custom map.

Fill in the name and other options.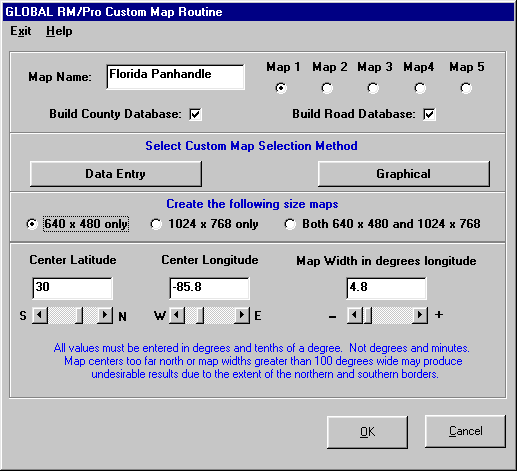 Graphically select the area desired.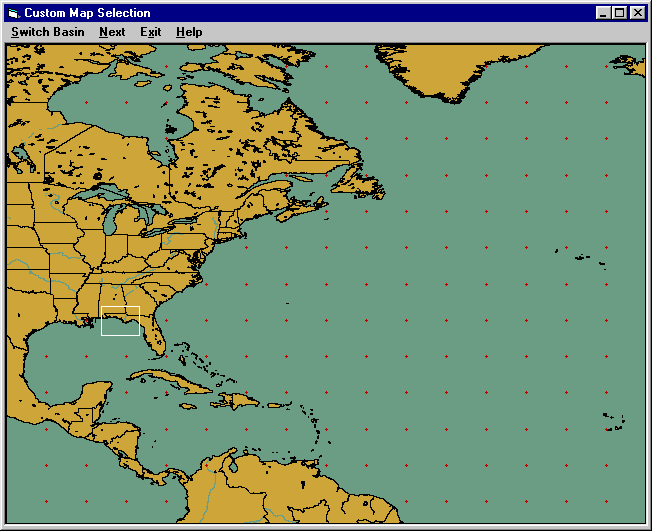 The final result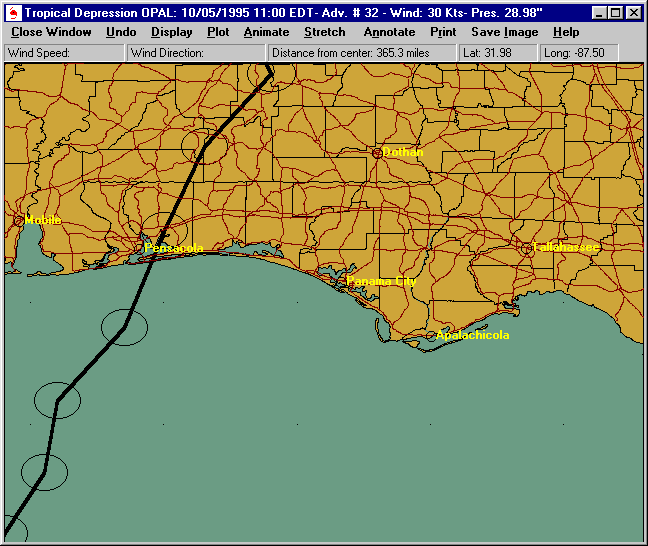 Copyright ©2004 PC Weather Products, Inc., All Rights Reserved.