2017 HURRTRAK Software Enhancements...
Click on the item headings below for more information (some include video links)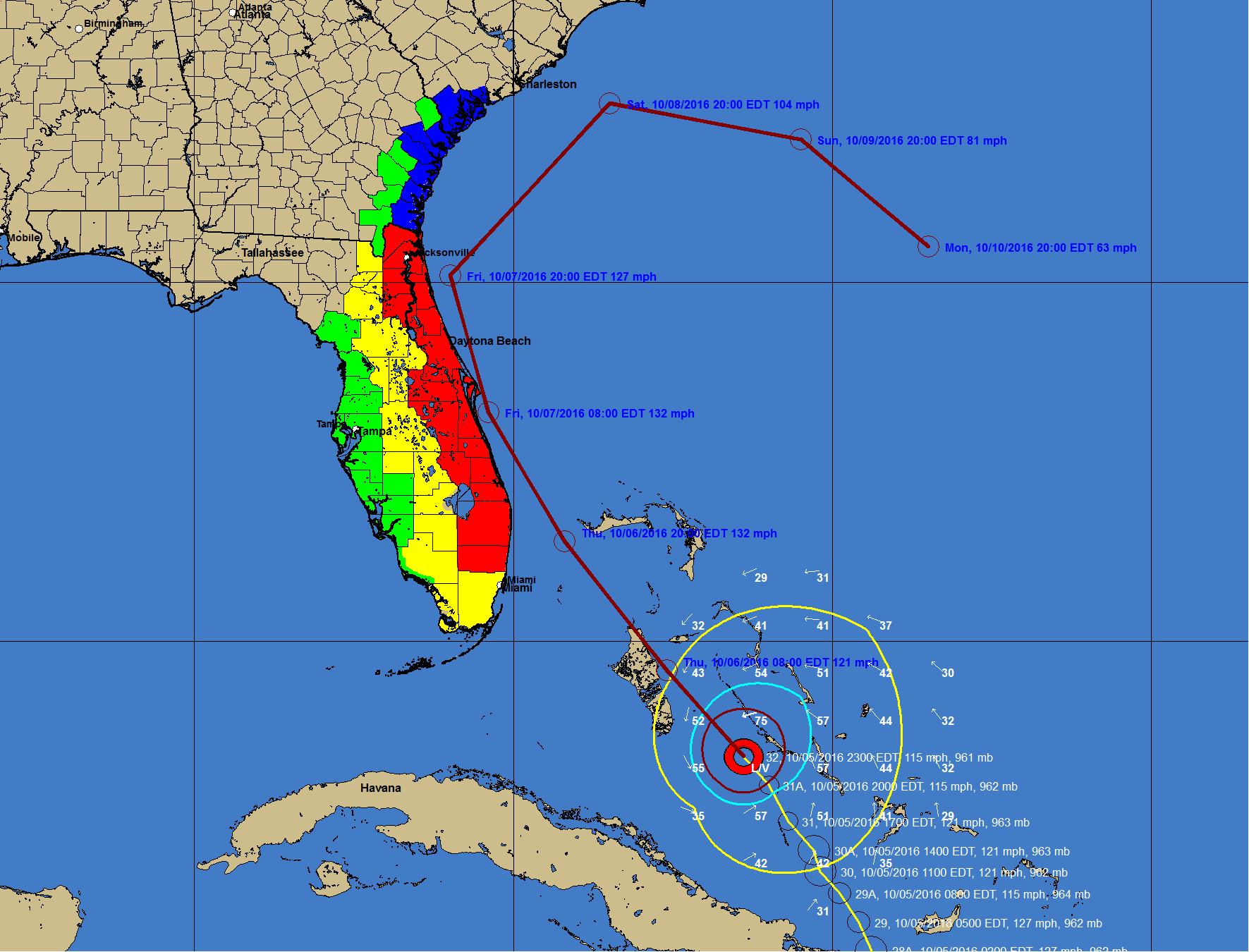 "ExpertEase" – Our highly rated ExpertEase, will continue in the 2017 software and includes all 4 seasons making it a year round benefit. Please note that this feature is ONLY available to users who maintain the current version of the Hurrtrak software. In order to continue receiving these updates, you need to upgrade to the 2017 software. For those less familiar with the feature, ExpertEase is a superior tool in your data arsenal. On a daily basis via video update, our chief meteorologist discusses current tropical (and now also non-tropical) conditions as well as what is likely to occur in the near term. These observations are integrated within the Hurrtrak program throughout the Atlantic Hurricane season and also available via a web browser. Unique to PC Weather Product's portfolio, ExpertEase gives you "inside" knowledge of the factors and conditions affecting the path and strength of active tropical storms as well as the details on winter storms and spring severe weather. Remember, it is available to all users with current Hurrtrak software installed.
Improved depiction of Watches and Warnings – The National Weather Service / Hurricane Center is improving the depiction of wind watches and warnings... and adding in 2017, Storm Surge watches and warnings (New!). Wind and Storm Surge Watches and Warnings can now be displayed via, NWS Zones, on any tracking map allowing for a more realistic view of the areas under an alert.
New! POTENTIAL Tropical Cyclones – This year the National Weather Service (NWS) will have the option to issue advisories and watches & warnings for disturbances that are not yet tropical cyclones, but which pose the threat of bringing tropical storm or hurricane conditions to land areas within 48 hours. We have made the necessary changes to the Hurrtrak system to support this.
Enhanced Inundation Storm Surge Probabilities - We have improved the storm surge probability capabilities of the Hurrtrak system by significantly increasing the data resolution as well as including inundation storm surge probabilities (New!).
New! System Export / Import – We have added the capability to export all of the Hurrtrak system's settings and then import them into another Hurrtrak system. This is an essential aid when upgrading to a new computer or when you want to synchronize settings between different PCs running Hurrtrak.
New! Shape File Export – We have added the ability to export the zone watches and warnings to the current list of exportable shape files.
New! Google Earth KML Export – We have added the ability to export the zone watches and warnings to the current list of exportable Google Earth KML files.
New! Local Storm Observation report – We have added a new report that list the local storm reports for a specified time period and area. As with all Hurrtrak reports... this report can easily be shared with others via email, etc..

New! Severe Weather Warning report – We have also added a "Warning" report that shows all of the active Tornado and Severe Thunderstorm warnings. This report can easily be shared.

Hurricane Forecast Wind Estimation improvements – We have continued to make enhancements to the wind estimation routines within the system. All of these changes are "under the covers" within the program code.

Location Database Expanded – Additional locations have been added to the location database.

Expanded GIS database

– The GIS foundation for the severe weather and Hurricane tracking display has been expanded/enhanced to include the NWS zone boundaries.

- Our 2017 release includes the latest SLOSH basin updates highlighted by the new South Florida basin.
and... more changes under development not yet listed here...